Can't wait to feel the sun's warmth and the soothing ocean breeze again? Book your holiday now and visit Rhodes in Spring. Rhodes has it all – a rich history, noble medieval architecture, picturesque towns, breathtakingly beautiful beaches, lush Mediterranean vegetation, great weather, delectable food and exquisite wine.
Why Rhodes in Spring?

As this is one of Greece's most popular and coveted islands, visiting Rhodes in Spring has its advantages. 
Less Crowds – Better Experiences 
First of all, it means you can avoid crowds. Like with most sightseeing experiences, they are far more enjoyable without the throes of noisy tourists, clammouring at the same place and same time to get that 'one' instagrammable shot and utterly detracting from the magic of the moment. Visiting Rhodes in Spring during a shouler season, means that travel, accommodation and entertainment are less expensive thank in peak seasons. During the spring months, you can enjoy Rhodes' most popular hot spots without feeling crowded or having to book everything ahead of time, or spend more when you could spend less. 

Milder Heat – Blooming Nature
The Spring and Autumn months are the best months to visit, if you wish to avoid the summer's heat. Greece is known for hot summers, and while that alone is reason enough for some to visit in peak summer, for others the heat may act as a damper – since it is increasingly difficult to be running around exploring a destination in plus 35 ℃. Average temperatures of Rhodes in Spring range from 20 – 28 ℃ making it a true delight to roam around and explore unhindered. What's more is the landscapes of Rhodes are waking up from their wintery slumber to embrace the season of renewal. They become resplendent as they bloom according to nature's biological clock, creating a verdant tapestry of visuals graced with the gentler Spring sun.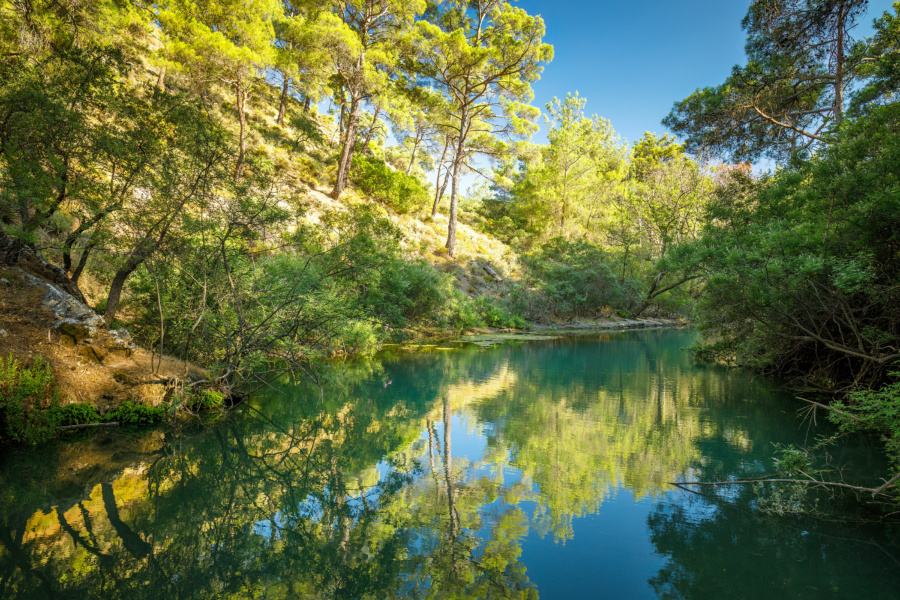 Rhodes in Spring: What To Do
Rhodes is vibrant and offers a myriad of experiences and adventures all year round, with Spring being one of the most idyllic seasons to discover them all. From organized tours, excursions, sightseeing, windsurfing, diving, and hikes to secluded beaches, the choice is vast.
The city of Rhodes is an architectural wonder and the medieval part, built by the Knights Hospitaller, is a UNESCO world heritage monument. On St. Stefanos hill, outside the medieval walls, you'll find the archaeological park including the ancient Acropolis of Rhodes, with splendid views of the town, the coast and the islands beyond.
Discover unspoiled villages on the foothills of the island's mountains, such as Kameiros, Ialyssos, and Lindos – all testaments to Rhodes' triumphant classical past. Pay a visit to the Seven Springs site or make your way to the neighboring island of Symi by boat, with its characteristic architecture and astounding sea views.
Rhodes promises a cornucopia of Greek gastronomical adventures from gourmet or international dishes to traditional Greek taverns by the sea, the choice is boundless. For a night out, head to Hippocrates Square in Rhodes Town, brimming with bars, clubs and live music venues.
Where to Stay
If you seek a uber-stylish retreat on Rhodes island, Electra Palace Rhodes is just the place. The hotel is set on the water's edge in the sought-after of Trianta in Ialyssos and enjoys its own stretch of private beach and fabulous views of the Aegean sea. This premium all-inclusive retreat on the extraordinary Rhodian Riviera is suitable for couples or families traveling to Rhodes in Spring. One more reason to choose it is the full-scale property re-vamp that took place this winter, resulting in an upgraded property for Rhodes holidays with a nomad-luxe appeal.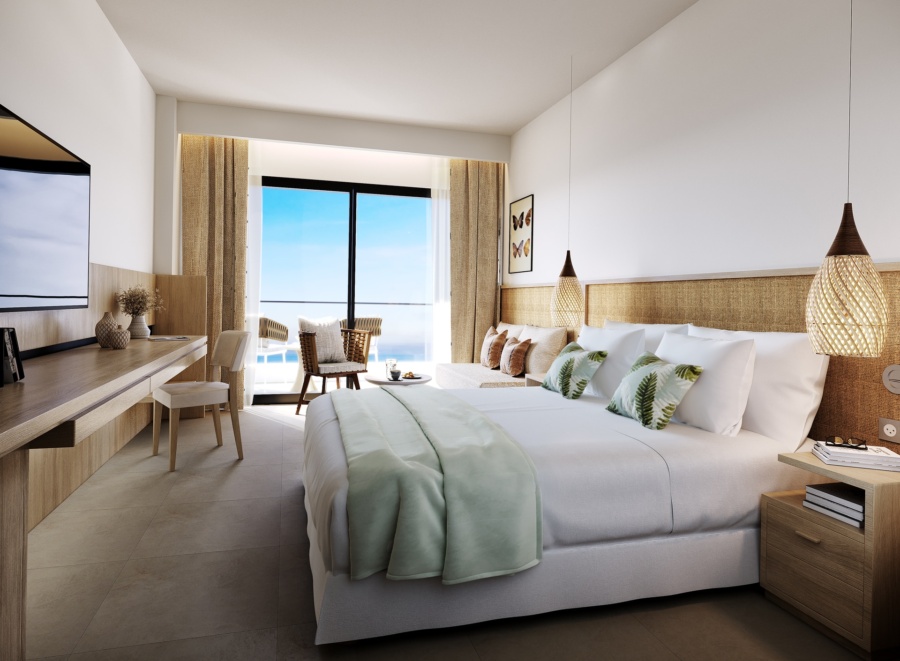 During Spring, our guests are invited to spend as much time outdoors as possible, to soak up the delightful ambiance that surrounds. Our comprehensive Wellness & Fitness activities include a range of relaxing and energizing things to do. Like partaking in yoga and healing sounds sessions by the beach, tai chi and stretching plus daily fitness programs to keep you fit and trim – either outdoors or at our gym. If you seek a bit of pampering too, then treat yourself to the speciality therapies of our holistic spa. You will find various treatments for face and body that will rejuvenate you, inside out.
Our extra-chic nomad-luxe haven hosts numerous Restaurants & Bars that will become the settings of fine drinking and dining experiences across a range of internationally acclaimed cuisines, plus a vibrant, all-day beach venue that houses our resident DJ, for beach moments packed with good-feel vibes and live music performances. In case you are staying with the kids, we also have a Summer Knights kids club operating daily till sundown, plus of course, babysitting upon request for the evenings.
The months leading up to summer are an excellent time of year to explore the island, discover its history, nature, ancient ruins and experience authentic Greek hospitality at its best when you visit Rhodes in spring. Get ahead of everyone & book your idyllic spring holiday in Rhodes with us and get an extra 12% off when you book via our Loyalty Club.